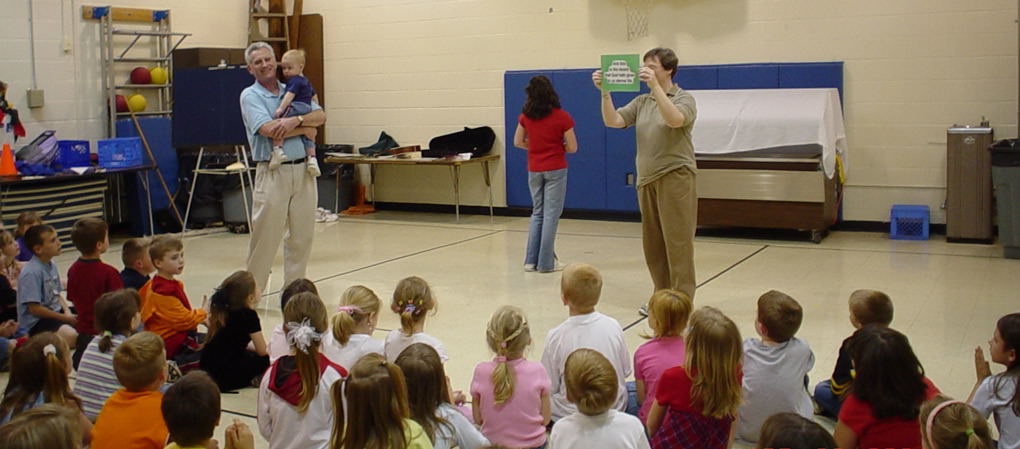 As I thought and contemplated the new year before us, I was inspired to write this prose:
      What's in a year? Blessings, victories, disappointment, tears;
      What's in a year? Laughter, happiness, darkness, uncertainties and fears.
      But the constant of it all; the thought to think the most.
      Jesus, Almighty powerful God; King of kings and Lord of host.
      May this year be centered in Him;
      No matter may come your way,
      Overflowing blessings or life painted grim,
      He's a strong tower to run to each and every day.
May I follow what is written above. May I realize time and time again: this is His ministry, not mine. May you experience the amazing grace of God in all you will face in this new year.
Thank you for being so faithful through your prayers for CEF of WV Inc. ministries, the children and the Boekells. We have experienced many victories in the CEF ministry in WV, among the children and in the Boekells lives. Your prayers are so vital and greatly appreciated! Below are praises and prayer requests. Please take one or two or all before God in prayer. Thank you!
Praise God for:
The children who heard the true meaning of Christmas through special Party Clubs in December.
The time off over the holidays to connect with family, relax, have fun, read a book, enjoy good food.
The joy of teaching two Christmas Party Clubs at Lubeck Elementary and Elizabeth, WV.
The special financial gifts given throughout December to the CEF of WV Inc. ministry.
The trials that come along in ministry that make us more dependent on our Lord and God.
The local churches and pastors who have captured the vision of ministering to the children in the After School Good News Club®, After School Monthly Clubs, Day Care facilities and Community Centers.
All the many volunteers serving in these clubs: teachers, snack servers, walkers & coordinators.
The children who have been evangelized, disciple and connected to a local church.
The Instructor of Teachers Level 2 training course approved for April 1-12.
His leadership for personal and ministry goals being set for 2019.
The team of local CEF Directors in WV.
The many men and women who volunteer to serve on the local CEF Committees and State Board.
The many individuals and churches partnering financially with CEF of WV and the local CEF Chapters.
Ask God to:
Allow more After School Good News Clubs to start up in the new year.
Raise up a host of laborers to staff these clubs.
Bring the unsaved children to the After School Good News Clubs, After School Monthly Clubs, Preschool Clubs and regular Good News Clubs®.
Draw the unsaved children to trust in His Son for salvation.
Help the saved children attending these clubs to grow in Him.
Enable the teachers of these clubs to clearly communicate the message of salvation and growth teaching.
Break down the resistance of school officials toward the After School Good News Clubs and Monthly Clubs.
Guide in the training of new teams for the After School Good News Clubs and Monthly Clubs.
Call the candidates to attend the Instructor of Teachers 2 training course, April 1-12.
Help the Leadership Training Instructors preparing for this training course: Lauana, Carolyn & Harry.
Help the Leadership Training Instructor Candidates preparing for this course: Deb and John.
Call His choice servants to be local CEF Director in Little Kanawha Valley & North Central Chapters.
Call individuals, gifted in Administration, to serve on local CEF Committees and State Board in WV.
Provide much wisdom to CEF of WV local Directors & State Director to lead the CEF ministry.
Provide much wisdom to local CEF Committee and State Board members to lead the CEF ministry in WV.
Grant unity among local CEF Committee members, local CEF Directors, State Board members and State Director in WV.
Help all local committee members, local Directors, State Director & State Board members to practice grace, forgiveness, and the 11th commandment: "Love one another".
Lead the CEF of WV State Board & State Director in planning a one year, three year ministry strategy in February.