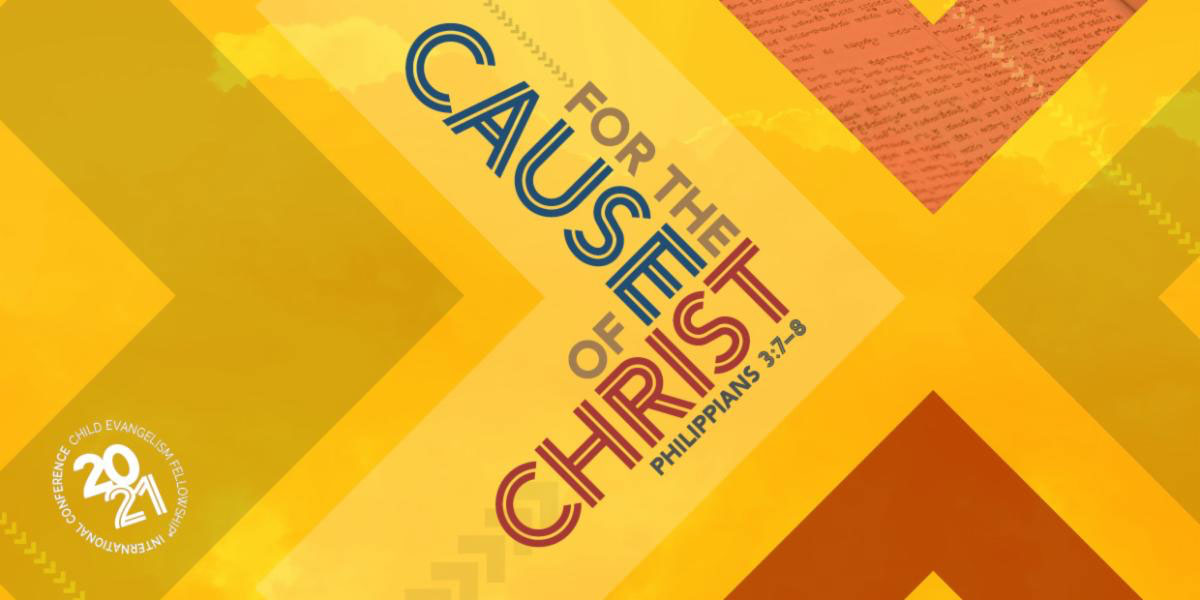 Hear and Be Encouraged
As you know, the theme for our conference is For the Cause of Christ. Listen and be encouraged by this song derived from the same verses, "The Cause of Christ" by Kari Jobe.
We look forward to worshipping digitally with all of you in 2021. 
Click below to view promotional video.

What Topics Will be Covered During Main Sessions at International Conference?
Loving the Bride for the Cause of Christ
Joys and Trials for the Cause of Christ
Surrender for the Cause of Christ
Suffering for the Cause of Christ
Making His Name Known Far and Wide
Living and Serving for the Cause of Christ
Pressing On Toward the Prize
We are very excited to hear from our keynote speakers at International Conference 2021. We know that their words will be encouraging and renew our passion for pressing on toward His cause. Read more about them below!
Reese Kauffman
Raised in a pastor's home in Indianapolis, Reese trusted Jesus as his Savior at age eight. In 1967 he founded Kauffman Products, Inc., a manufacturer of high-volume metal stampings and components for automotive, appliance and military industries. In 1975 Reese became a member of the local CEF committee in Indianapolis and in 1977 the CEF International Board of Trustees. On October 1, 1989 Reese committed to serve for one year as president, which has now extended to over 30 years, without compensation. 
Under Reese's leadership, CEF has grown from reaching 1 million boys and girls per year in less than 100 nations to over 25 million children in nearly every nation of the world. God has given him a passion for global evangelism and discipleship among children. Reese's goal is to establish the culture of CEF and keep the ministry on point for future generations. Reese and his wife Linda have three grown children and live on Sanibel Island in Florida.
Dr. Richard Blackaby
Richard is the president of Blackaby Ministries International and lives in Jonesboro, Georgia. Richard travels internationally, speaking on spiritual leadership in the home, church, and marketplace as well as on spiritual awakening, experiencing God, and the Christian life. Richard regularly ministers to Christian CEOs and business leaders. 
He has written or co-authored 33 books including Experiencing God: Revised Edition; Spiritual Leadership: Moving People on to God's Agenda; and Experiencing God: Day by Day. 
Pastor Nate Irwin
Nate joined staff at College Park Church in Indianapolis, Indiana in 2002 as the Pastor of Global Outreach. Drawing on his own experience from growing up as a missionary kid then serving as a missionary in Pakistan, Nate works to challenge, prepare, and enable cross-cultural messengers of the Gospel from College Park and to cast a vision for reaching unreached people groups through strategic partners. He is passionate about "finishing the task" of making disciples of all nations in the world.
Prior to coming on staff, Nate served with TEAM as the principal of Zarephath Bible Institute in Rawalpindi, Pakistan. Nate and his wife, Marty, have three adult children and two grandchildren. He enjoys spending time with his family, traveling, and playing sports of all kinds.
Pastor Adam Bailie
n December 2012, Adam Bailie planted Christ Church, which has grown to one church in four locations within the greater Phoenix metro area. He earned his Masters of Divinity from The Master's Seminary and previously served on the pastoral staff of churches in California and Texas. Before training with Harvest Bible Fellowship and coming to Phoenix, he planted and was the lead pastor of Grace Church of the Valley in Kingsburg, California. 
He and his wife Renee live in Chandler, Arizona with their two daughters and son. They are thrilled to be serving Christ Church for the sake of Christ's fame! 
Rev. Beltane Harrigan
Beltane Harrigan was born on the tiny island of Anguilla in the Caribbean. He accepted Jesus at the age of 11. At the age of 17 in 1972, God called him into the Gospel ministry. He attended Bluewater Bible College in the U.S. Virgin Islands and later transferred to Tennessee Temple University to complete his degree. He returned to St. Croix, USVI where he started The Way of the Cross Baptist Church and pastored it for 37 years before resigning and relocating to the states in August of 2018.
He has been a Christian school principal, written a religious column for a local newspaper in St. Croix, and done revival meetings in the USA, South America, and the Caribbean for over 25 years. 
In October of 2018, the Lord led him to become the assistant regional director for the North America/Caribbean region. Beltane says, "When I come to die, I just want to be remembered as a servant of God, who carried His heart to people, and in this season of my life, especially, the children."